Kraków
guide
invites
you
for
a
walk
connected
with
John
Paul
II
It is personally see Krakow Karol Wojtyla's eyes, for which he was always the most expensive of all Polish cities. In Krakow, almost everywhere you can find relics of John Paul II, began here in 1938 to study Polish philology, spent turmoil of the war and began his pastoral work, for many years, Krakow was his home.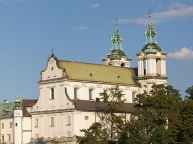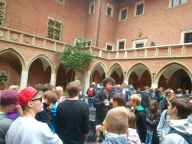 (Kraków city guides often change the order of this tour.)



Sanctuary of Divine Mercy in Łagiewniki -

- St. Florian's Church – The Main Market Square – St. Mary's Church (interior) –

- Jagiellonian University – Collegium Maius – Bishop's Palace – "papal window" –

- Franciscan Church and Monastery (interior) –

- Seminary – Wawel Cathedral – St. Stanislaus Church on the Rock.




Please remember, that we can arrange the route in details together!


Kraków
city
guides
will
always
give
you
the
best
advice!